Philosophy
A Hundred Tries, a Thousand Improvements
And ever lighter flavor...
A hundred tries, a thousand improvements.
This motto has guided Fukucho since
the great Miura Senzaburo left it to us.
Akitsu, Bathed in the Breezes of the Seto Inland Sea
The town of Akitsu, where Fukucho sake is born, is a port on the quiet Seto Inland Sea with a view of the Seto's many islands stretching out to the horizon. It has been a sake brewing center for centuries, with the many rice storehouses of the Edo period (1603-1868) Hiroshima lords serving local breweries.
Imada Shuzo Honten sake brewery stands just next to Mitsu bay, where fishing boats plying the inland sea unload fresh bream, octopus, mackerel, and other seafood all year round. This area is famed for some of the Seto's cleanest waters, making it an ideal oyster producer, as well. The mild climate and gentle, bountiful seas of Akitsu have been at the heart of the flavor that Fukucho sake brings.
Akitsu Ginjo Brewing and the Hiroshima Toji
Miura Senzaburo, an Akitsu brewing legend, gave Fukucho sake its name. Miura was born in the Mitsu district of Akitsu in 1847. He assured his name when he discovered the secret to brewing great sake with the local soft water, something that had been a struggle for years. He formulated the soft water brewing method in 1898 and with it created delicate ginjo sake through low temperature brewing, which turns the traditionally undesirable weak fermentation of soft water into an asset. Now, ginjo brewing has become an industry standard, and it was all born in Akitsu.
Miura Senzaburo also helped turn this place into a center for training toji, the traditional masters of sake brewing. The skills and education that these toji built helped Hiroshima sake come to dominate the coveted Annual Japan Sake Awards. Hiroshima produced many famous toji who took their skills not only to famous Saijo in Higashihiroshima city, but brewing regions all over Japan, and helped this area become famous as one of Japan's three great brewing regions.
Reviving Hattanso, a Pure Rice Strain
Hattanso is the ancient, pure origin of Hiroshima Prefecture's native brewing rice, the Hattan line. It produces lower yields than more modern, improved varieties, and the stalks are higher, making it even more difficult to grow. These issues meant it grew out of favor, and this variety was absent from Hiroshima's fields for over a century. Fukucho helped revive it from the merest handful of leftover seed, beginning a cycle of planting and replanting from 2001 to finally grow enough for full scale brewing.
Cultivating this wild strain is largely outside of human control, like riding a bucking horse, and brewing with it is much the same. Understanding its character was an exercise of ongoing trial and error. However, there is something in Hattanso which captured the brewer's heart. Fukucho's Hattanso sake is filled with the warm memories of golden rice fields under the sun, soft, gentle aromas, and pleasant flavors lingering on the palate.
Bringing Akitsu Ginjo to the World
Fukucho is built on a foundation of the ginjo brewing that Miura Senzaburo and the Hiroshima Toji created in Akitsu. Using primarily Hiroshima grown rice and Hiroshima sourced yeast, Fukucho seeks to evoke the gentle flavors and clean, complex aromas so representative of the soft water ginjo brewing born in Akitsu. The Hiroshima Toji of yesterday used the word ginzo along with the now common ginjo. That term represents a dedication to brewing with intense care, or ginmi in Japanese. Now, when Fukucho brews ginjo sake, it is not merely using highly milled rice, it is passing on the dedication and passion of those who came before, brewing with unwavering ginmi.
We want the world to know true ginjo brewing, as created here in Akitsu and carried on by the Hiroshima Toji. For over twenty years, Fukucho has been exporting its sake to North America, Asia, and Europe to do just that. Fukucho will carry on following the words of its founder, Miura Senzaburo, in the belief that a hundred tries will bring a thousand improvements.
Staff Profile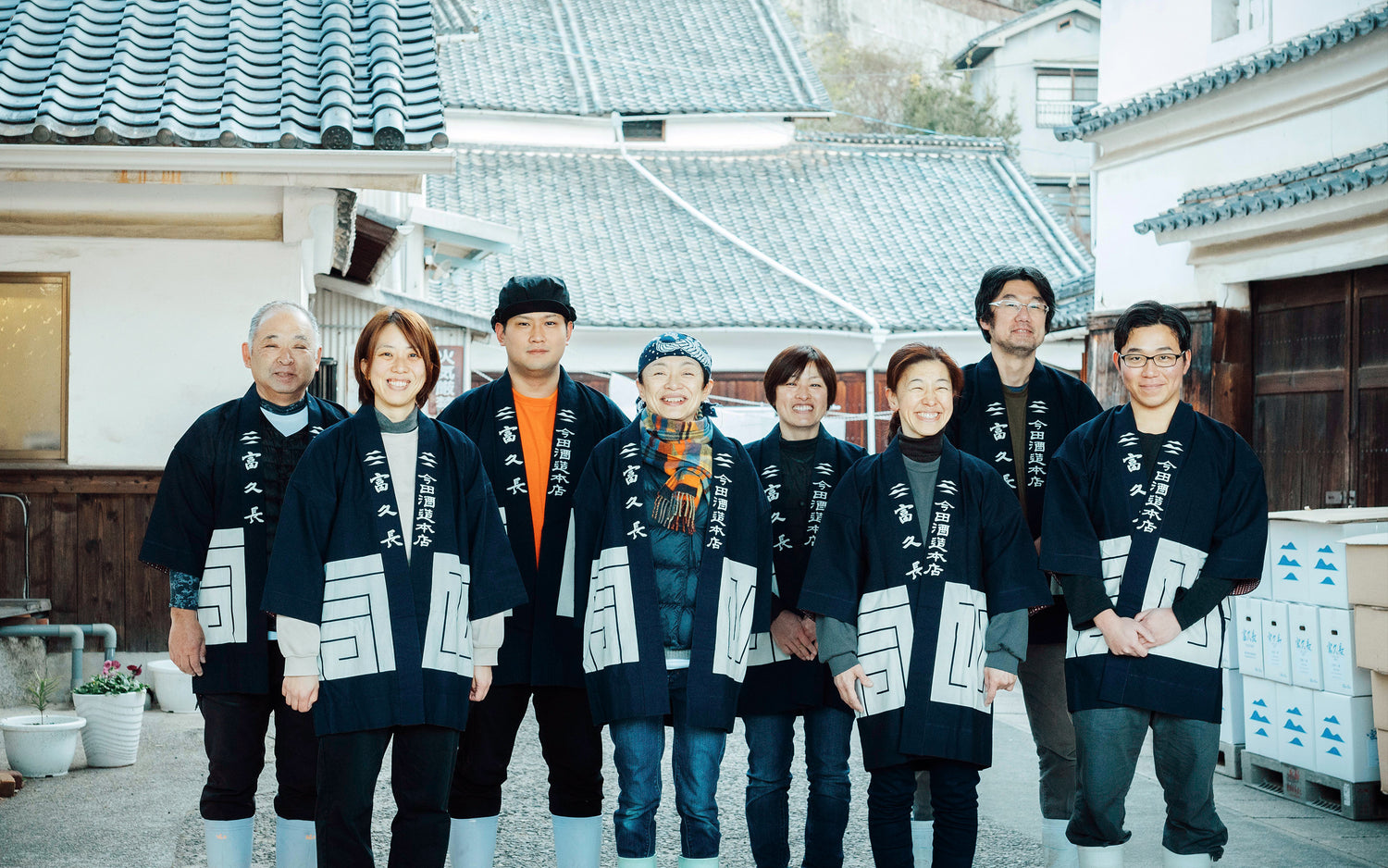 Miho Imada
Kuramoto (President) and Toji (Master Brewer)
The eldest daughter of the previous president and owner of Imada Shuzo Honten. After graduating from Meiji University, worked for the Japan Noh Council Hashi no Kai until 1994, when she returned to work in her family brewery. In addition to reviving and growing the original sake rice strain Hattanso, also pursues sake brewing that balances tradition and innovation, for example using white koji in sake brewing. Featured in the 2019 documentary Kampai! Sake Sisters. The only Japanese woman selected for the BBC 100 Women 2020 list.
Hiromasa Sugiura

Production Manager. Born in Tokyo.
Shinobu Suginishi

Brewer, Shipping Manager. Born in Hiroshima.
Miho Tanimizu

Shipping Manager, PR Manager. Born in Hiroshima.
Naomi Kuroiwa

Brewer, Shipper. Born in Hiroshima.
Masashi Kamada

Brewer. Born in Hiroshima.
Hiroshi Aoyama

Brewer, Shipper. Born in Tokushima.
kouhei Hamada

Brewer, Shipper. Born in Hiroshima.
Symbol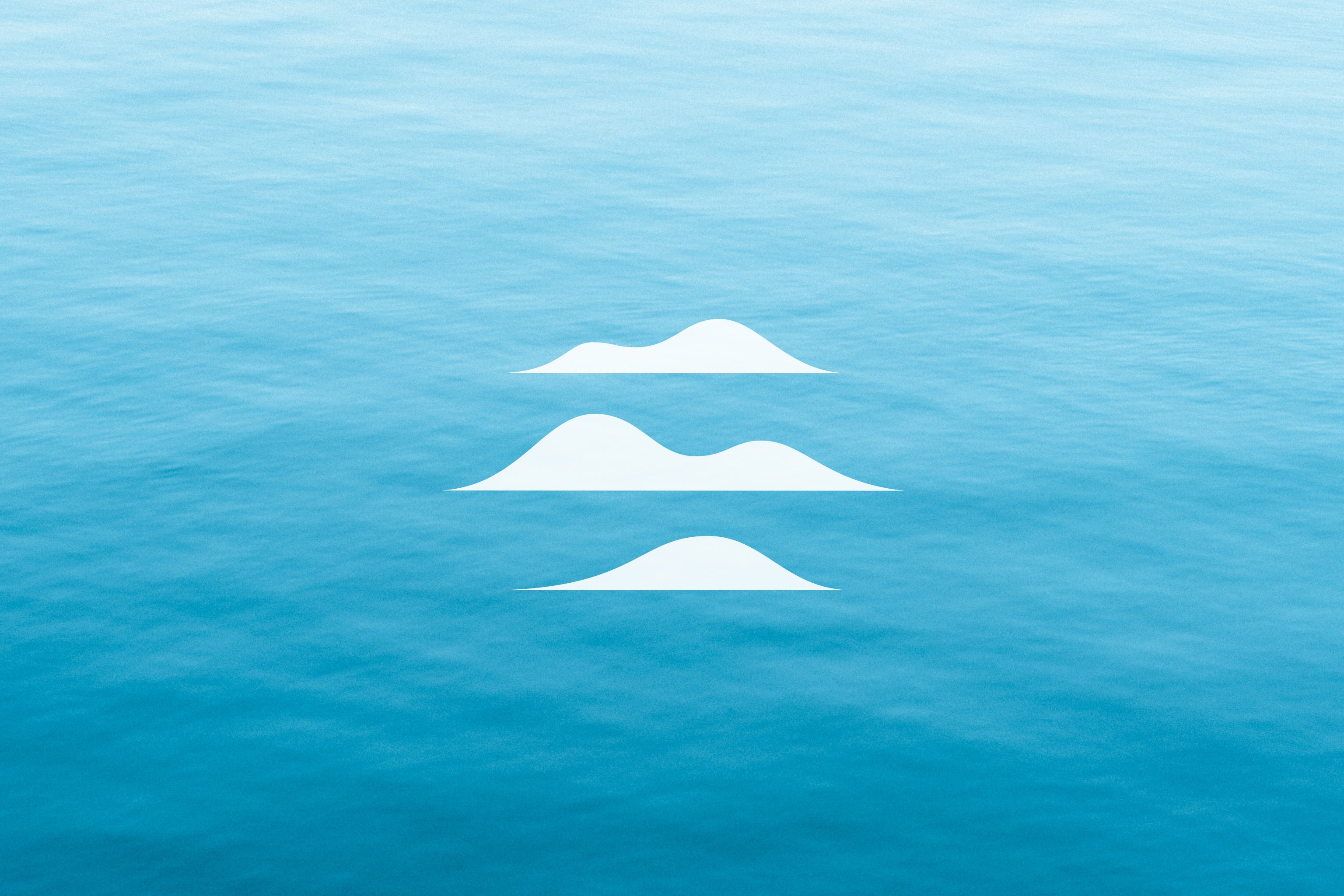 Our new logo represents many things that have influenced Fukucho's growth. First, it is the gentle waves of the Seto Inland Sea, and the view of islands stretching to the horizon. It also suggests the waveform rhythms of fermentation, as well as the Japanese character for three, 三, which appears in the name of Miura Senzaburo, father of the Hiroshima Toji guild of master brewers, and the local regional name of Mitsu.